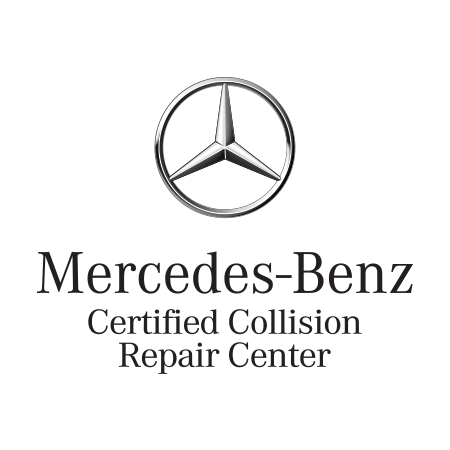 Can your Mercedes-Benz ever be the same after an accident? In a word, YES.
Each Mercedes-Benz Certified Collision Repair Facility exists for this purpose. You will find at Columbus Body Works Collision Centers, we are specially equipped and uniquely devoted to returning your investment back to the vehicle you once knew. You can count on proper fit and accurate measuring at Columbus Body Works.
As a collision repair center that takes pride in being a Mercedes-Benz-approved facility, we are dedicated to providing top-quality repairs for Mercedes-Benz vehicles. Our certification as an authorized Mercedes-Benz body shop means that we have met the stringent requirements set by the manufacturer to ensure the highest level of craftsmanship and customer satisfaction.
Mercedes-Benz-approved collision centers encompass a comprehensive set of guidelines and procedures that are specifically tailored to Mercedes-Benz vehicles. These methods are designed to restore the vehicle's structural integrity, performance, and aesthetics to the standards set by Mercedes-Benz. We meticulously follow these approved methods to ensure that every repair we undertake meets the manufacturer's specifications and quality expectations.
We recommend the use of genuine Mercedes-Benz parts for repairs. Mercedes-Benz vehicles are engineered with precision, and using authentic parts ensures that the vehicle maintains its original performance and safety features. As an approved facility, we have direct access to Mercedes-Benz's parts network, enabling us to source and install genuine parts that fit seamlessly, guaranteeing the quality and integrity of the repairs.
When customers choose our shop for their Mercedes-Benz repairs, they can have confidence that their vehicle will receive the highest level of care and expertise, resulting in a repair that upholds the integrity and value of their vehicle.