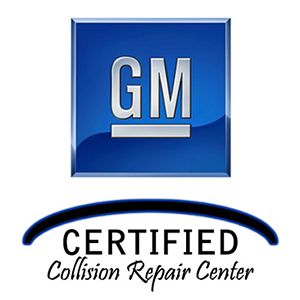 GM Collision Parts are the Original Equipment Manufacturer parts for your vehicle, so you know you're getting GM quality, reliability, and durability. The certified service experts at Columbus Body Works Collision Centers have invested in training and equipment to ensure your vehicle performs as it did before the accident. It's your choice to choose the proper parts and care recommended by GM.
When it comes to repairing GM vehicles, we prioritize the use of genuine GM parts. Genuine GM parts are specifically designed and engineered for your GM vehicle, ensuring the perfect fit and maintaining the integrity and performance of your vehicle. By utilizing genuine GM parts, we guarantee that your vehicle will be restored to its factory specifications, providing you with the highest level of quality and durability.
At our 2 locations, customer satisfaction is our utmost priority. Our friendly and knowledgeable staff is always available to address your concerns, answer any questions you may have regarding genuine GM parts, and guide you through the repair process. We strive to provide a seamless experience, ensuring that you are well informed and comfortable throughout the entire repair journey.
Choose Columbus Body Works for expert GM vehicle repairs that exceed expectations. Trust us to deliver outstanding results and get you back on the road with confidence, knowing that your repaired GM vehicle has been equipped with the highest quality and genuine GM parts.